Kimberly Miller & Fabiola Mui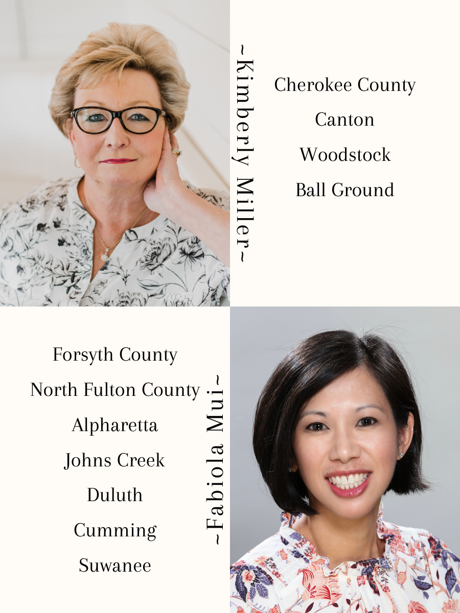 Kimberly and Fabiola are passionately driven to enrich lives, support communities, and create meaningful experiences and positive relationships for life.
Coming from the world of hospitality, Kimberly has received ongoing world class training for the last 26 years. She is a dedicated and market savvy professional who puts her clients' satisfaction before all else.
As a prior educator, Fabiola's passion is to develop well rounded, confident, and responsible individuals who aspire to achieve their fullest potential. Armed with knowledge in an increasingly challenging market allows for her to have a more positive outcomes for her clients.
Together we are committed full-time, to represent our clients with uncompromising integrity, honesty, professionalism, and confidentiality. All while delivering a level of customer service unequaled in our community. Our responsiveness, reliability and attention to detail, result in client relationships for life. We are devoted to enhancing the communities in which we live and work, and believe in the spirit of giving back to those who need our help. Persist without exception. Family-Life-Work Harmony.
Kimberly Miller - (770) 380-9278, kmiller1@kw.com
Fabiola Mui - (404) 500-6845, fabiolamui@kw.com